MBA Equivalence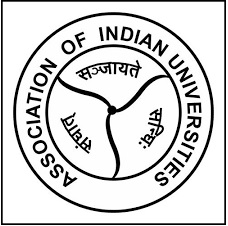 In April 2023, we proudly achieved a notable accomplishment as our PGDM program was accorded equivalence withMasters in Business Administration (MBA) degree from Association of Indian Universities (AIU). AIU is a prestigious body that assesses and grants equivalence to academic programs, making them widely accepted across various universities and institutions in India.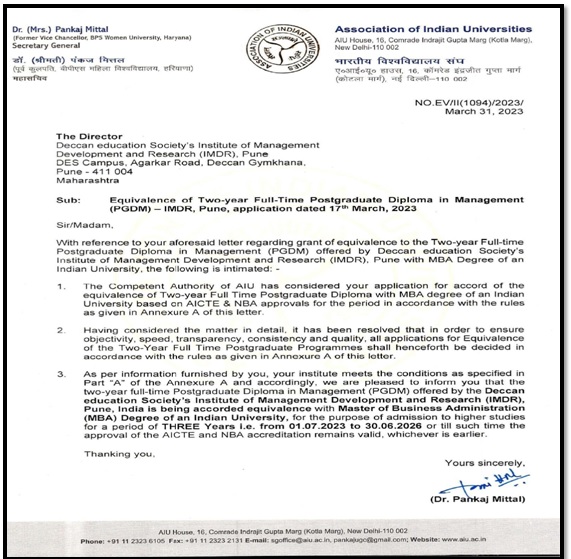 This affiliation denoted by reference numberNO. EV/II (1094)/2023/ not only enhanced the value of our PGDM program but also opened the doors for our graduates to explore further academic pursuitsfor the purpose of admissions to higher studies. Now, our students have the exciting opportunity to advance their knowledge and skills reinforcing our dedication to fostering lifelong learning.
As a recipient of AIU affiliation, IMDR'sPGDM program reaps the advantages of
Significance of Equivalence: The AIU equivalence ensures that IMDR's PGDM program is considered on par with MBA degrees offered by other universities, enhancing its credibility and recognition.
Global Acceptance: AIU equivalence not only holds weight within India but also adds value internationally, making IMDR graduates eligible for further studies abroad.
Educational Pursuits Overseas: Equivalence by AIU simplifies documentation processes for pursuing higher education, both within the country and overseas.