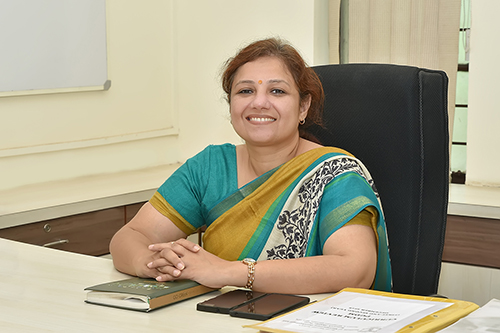 Welcome to the Institute of Management Development and Research (IMDR), a pioneer in management education in Pune, as we embark on our golden jubilee year!
Established in 1974, IMDR has been a beacon of excellence, shaping and nurturing 48 cohorts of managers and business leaders. Our illustrious two-year PGDM program at IMDR invites you to start your transformative journey amidst the serene greenery of Pune ;s city heart, where you ;ll seize the ever-expanding opportunities in the corporate world.
IMDR takes immense pride in its unmatched faculty, whose expertise provides invaluable guidance throughout your educational journey. Additionally, our extensive network of industry-savvy alumni, esteemed academic experts, and visionary thought leaders work in unison to ensure that your two years of learning at IMDR lay a robust foundation for your ambitions as budding managers and entrepreneurs.
Our curriculum at IMDR is designed to meet the evolving demands of the modern world. It comprises a blend of cutting-edge core courses and specialized electives, equipping you with the essential skills to navigate the challenges of a dynamic business and economic landscape. Our unique approach to curriculum delivery fosters industry integration, creating immersive learning environments where the transition from learning to do to doing to learn becomes seamless.
As we celebrate our golden jubilee year, IMDR ;s commitment to fostering positive partnerships, collaborations, and a unified approach among academia, industry, institutions, and society remains steadfast. This commitment ensures that your learning journey results in holistic skill development and positive outcomes.
With over five decades of unwavering dedication to maintaining the highest standards in teaching, training, and research, IMDR is poised to embrace the future while preserving the essence of our illustrious history. Our golden jubilee year signifies a celebration of our enduring commitment to education and innovation.
We look forward to your participation in our golden jubilee year, where we ;ll jointly shape a future of innovation and excellence in management education.
Dr. Shikha Jain
Director, IMDR, Pune