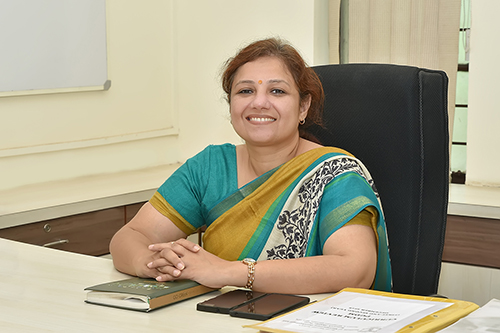 Dear Students,
Welcome to the Institute of Management Development and Research (IMDR), the oldest centre for management education in Pune!
Established in 1974, IMDR has trained and developed 48 batches of managers and business leaders. A two-year PGDM program at IMDR takes you from the pristine green campus in the heart of the city of Pune to leverage the ever-growing opportunities in the corporate world.
Able guidance of Faculty unmatched, a roster of Alumni from Industry, Academic Experts, and Thought Leaders team up to ensure that the two years of learning, at IMDR, go a long way in creating a solid foundation for aspiring managers and entrepreneurs.
Curriculum at IMDR incorporates evolving skill set demands. Encompassing a blend of cutting edge core courses and specialized electives, it ensures a firm grounding to navigate through the challenges of dynamic business and economy. Curriculum delivery is formatted with industry interface enabling unique, integrated learning environments where "learning" to do happens from "doing" to learn.
Our emphasis on positive partnering, collaboration and a unified approach between academia, industry, institutions and society, qualifies positive outcomes on learning and skill development.
IMDR asserts four and a half decades of highest standards in teaching, training and research, with a commitment towards continuing good practices, while evolving to meet new challenges head-on.
Dr. Shikha Jain
Director IMDR, Pune