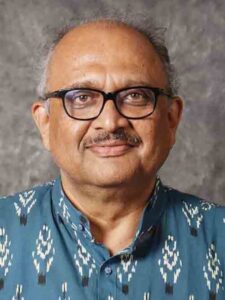 Dear Students,
We are the Deccan Education Society (DES), known for its ideals and values since 1884. We facilitate affordable, modern and quality education and training through a network of about 57 institutions , schools and colleges , spread across Pune, Mumbai, Sangli, Satara, Shirur, Wai, Kurul (Alibuag) and Tirupati. A learning ecosystem crafted meticulously at each centers helps our students grow and sustain in a fast-paced and dynamic environment.
The Institute of Management Development and Research (IMDR®), a constituent unit of DES, is a pioneer in management education in Pune . It has been living the vision of "striving to be vibrant with learning processes" to create thoughtful and sensitive professionals and business leaders. We commenced operations in 1974 and have traversed the journey of over four and half decades, to contribute job creators and solution providers to the corporate world and the community.
We strongly believe that values determine what we are and what we will become. And this belief is the core ingredient of our academic and supplementary processes. The learner at IMDR is groomed by experienced mentoring, which helps a student to achieve career goals and be successful in the marketplace . Conviction and confidence of our stakeholders from the industry and society at large has helped us in our continuous improvement and development.
We welcome you to experience the academic prestige and legacy of IMDR which embodies a synergy of traditional thought and wisdom with contemporary knowledge and tools.
Shri Mahesh A. Athavale
Vice Chairman, DES-GB and Council
Chairman, IMDR-LMC