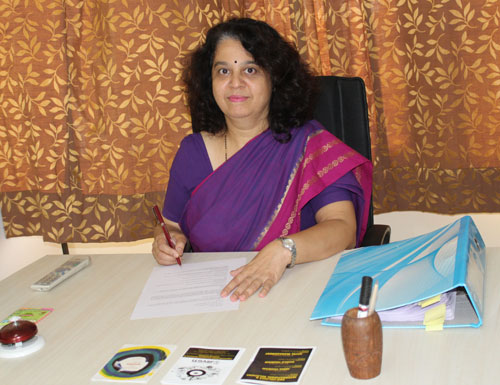 Message from Placement Committee
We are happy to invite you for the campus recruitment process for the batch 2018-20! We thank you for the support that you have extended to us over past so many years.
We want to share with you the value proposition of IMDR for industry partners: autonomy to frame curriculum for changing industry needs, learning climate that facilitates student development, dual specialization for meeting requirements of entry level positions and diverse graduation backgrounds of students resulting in better recruitment options for you.
We are an autonomous institute approved by the All India Council for Technical Education (AICTE), New Delhi and Directorate of Technical Education (DTE), Maharashtra. Autonomy enables us to stay in touch with the changing industry needs. This is reflected in the content and delivery of subjects in the curriculum. Industry thought leaders are a part of our academic council. Apart rom the specialization areas of Marketing, Finance, Human Resource, Operations and International Trade, our curriculum comprises courses in Communication Theory and Process, Management of Quality, E-business, Project Management and humanities subjects like Psychology, Sociology and Economics. We believe that these help students gain a macro as well as micro perspective towards their functional domain as well as the organization. In addition, the Institute has collaboration with SAP under their University Alliance Program (UAP) to offer the basics of ERP.
For the past four decades, IMDR has developed a holistic approach to management education. Learning is self-driven. Students work in teams towards academic projects as well as co-curricular activities. For all activities, students are encouraged to apply management concepts and theories. The institute nurtures a climate of openness and mutual respect. Students are encouraged to freely express thoughts and ideas. At the same time, they learn to appreciate and respect diverse viewpoints. Over the years our students have achieved the reputation of being 'down to earth performers'.
IMDR offers dual specialization to students wherein they have a major and minor specialization area. Of the ten elective subjects, six are in their major specialization and four in their minor specialization. This gives them the ability to perform tasks in more than one domain in their entry level jobs and enhances their value.
Students have diverse graduation backgrounds and have done their summer internships in different industry sectors. We believe this equips them to contribute positively in different functional areas.
We welcome you to IMDR for the campus recruitment process for the academic year 2019-20!
We believe that with our curriculum, learning climate, dual specialization and students from diverse backgrounds we will be able to fulfill your requirements and create opportunities for our students.
IMDR Placements Committee
Dr. Giribala Dewasthale
Head of Placements
Faculty Members: Dr. Abhijeet Shivane, Prof. Dilip Ranadive
Student Representatives: Anand Kumar, Sayali Kshirsagar, Parth Mehta, Akshay Kalloli, Aarti Parulekar, Pratik Desai
  placements@imdr.edu / giribala@imdr.edu